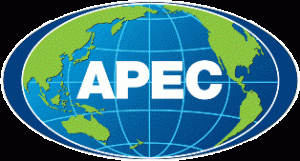 The APEC e-Government Research Center of Waseda University
The APEC e-Government Research Center of Waseda University was established with the aim to provide assistance in looking for solutions to the various challenges of e-Government and offers recommendations for the improvement of e-Government implementation. As part of the Center's commitment to address e-Government issues, the Center does not only focus on the challenges concerning the national government agencies but also the local government units. The main purposes of the APEC e-Government Research Center are:
To monitor and evaluate "e-APEC" activities;
To support GCIO projects for networking and workshops as core resources;
To establish APEC "e-University Networks" as a center for excellence in Human Resource Development (HRD) for e-Government through e-learning courses / system by using the latest technologies such as IPv6 and Next Generation Networks (NGN);
To implement ICT trainings and research programs to address the needs on the new environment and digital society;
To assist activities of International Academy of CIO; and
To promote partnership and interactive collaboration among academic institutions, the government and the industry in supporting HRD requirements in the new economy.
The APEC e-Government Research Center of Waseda University
IFEES was founded in 2006, at the American Society for Engineering Education's Global Conference in Rio de Janeiro, Brazil.
IFEES aims to lead the effort in connecting the world's engineering education societies and leverage members' collective strengths to improve engineering education worldwide. IFEES members represent a diversity not only in cultures, but in engineering education interests, from quality assurance to engineering education, from pedagogy to the role of technology in the classroom. IFEES member societies are expanding their global reach, and new relationships and collaborations are created all the time through IFEES' global network.
Through the collaboration of its member societies, IFEES will work to establish effective engineering education processes of high quality around the world to assure a global supply of well-prepared engineering graduates. IFEES will strengthen member organizations and their capacity to support faculty and students. It will attract corporate participation, helping to connect engineering graduates with international corporations that have a pressing need for well-trained engineers who can work in a global environment. IFEES will also enhance the ability of engineering faculty, students and practitioners to understand the varied cultures of the world and work effectively in them.