The World Bank sponsored Africa Centre of Excellence, a technology innovation park of the Obafemi Awolowo University in Nigeria, is leading the way through the production of Nose Mask, a key Personal Protective Equipment as part of the concerted response against COVID-19.
The Dean, Faculty of Technology, OAU, Professor Adesola Aderounmu, in a message to TechEconomy.ng, said that 'The IfeMask', as code named, is a wholly locally designed, developed and produced nose mask by the World Bank sponsored OAU ICT-Driven Knowledge Park (OAK-Park).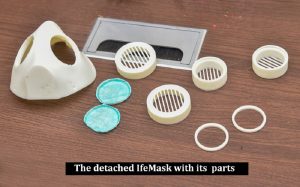 According to Prof. Aderounmu, the immediate past president of the Nigeria Computer Society, "The mask is unique. It draws its uniqueness in its durability, reusability and comfortability. The reinforced rubber material and acrylic painted body makes it possible to be washed and decontaminate after each use. The mask does not change shape on reuse and is comfortable to wear".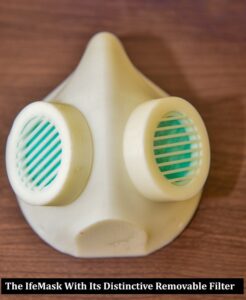 Read the original story from www.techeconomgy.ng.