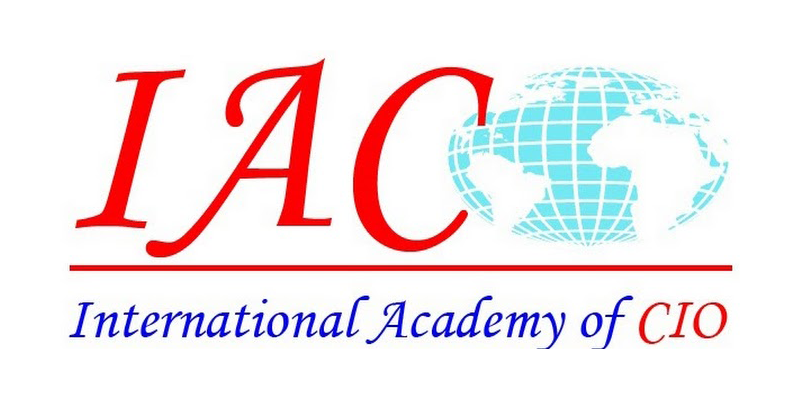 Part 1. DIGITAL GOVERNMENT INNOVATION
This session will focus on Digital Government Innovation, establishing the new concept of the 5th generation of digital government by global experts in the field
MODERATOR: Prof. Dr Toshio Obi
Moderator is Prof emeritus Dr. Toshio Obi of Waseda University

SPEAKER: Prof. Dr. J.P. Auffret
President, International Academy of CIO
George Mason University (USA)
Director, Center for Assurance research and Engineering
"AI Innovation and Application for the COVID-19 Response and Post COVID-19 Recovery"

SPEAKER: Prof. Dr F. Magno
Director, SDG City Lab
Founding Director, Institute of Governance De La Salle University, Philippines
"SDG Localization and Digital Innovation in the Philippines."

SPEAKER: Dr. Supot Tiarawut
President and CEO of Digital Government Development Agency (Thailand)
Ex-Executive Director, The Telecommunication Association of Thailand
Ex-CTO, Chulalongkorn University
"Digital Transformation : Toward Resilient Government"

SPEAKER: Dr Atreyi Kankanhalli
Provost's Chair Professor
National University of Singapore
"Singapore's Digital Government - Smart Nation Strategy"

SPEAKER: Dr Hsin Chung Liao
Vice Director, Taiwan E-governance Center (C. Taipei)
Professor, National ChengChi University
"The Experience on the MyData Service in Taiwan"
TOPICS
What is the most important activity for Digital Transformation (DX) in the post-COVID- 19 Pandemic?
How can the 5th generation of Digital Government solve various issues in AI innovative Digital society?
How can the emerging technologies such as IoT- Big Data -Block chain be effective for Digital Government ?
What is the key role of 5G as one of the solutions by emergency action (BCP) in crisis and disaster?
BACKGROUND
The APEC e-Government Research Center at Waseda University (Tokyo, Japan) which is an organizer of the Forum, was established in 2005 to provide assistance in looking for solutions to the various challenges of Digital Government. It also offers recommendations for the improvement of Digital Government implementation in APEC region. As part of the activities, the Center organizes both the Forum and research activities on online services. As continuity of activities for the past years, the Center has continued to work as successful current activities in the region as core of the network for digital government.
OBJECTIVES
As a team conducting APEC project ,the principal activities of the APEC e-Government Research Center with sustainable continuity are as follows:
Monitoring and assessing on " e-APEC" and ICT strategies of APEC member Economies
Maintaining data bank for e-Government readiness for APEC member Economies
Conducting the Forum and CIO training with both a distance online system and face-to-face occasion Continuing the capacity building/ human resource development program as long term outcome of multi- year cooperation This Forum is the extremely important as a bridge between UN-IAC Forum in Feb. this year and APEC –IAC future activities
Watch PART 1 now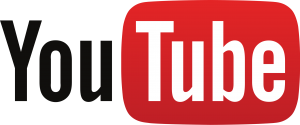 Part 2. SMART SILVER INNOVATION
This session will discuss on innovation for ageing society by utilizing the emerging technologies and applications under the era of "Smart Silver Innovation"

MODERATOR: Prof. Dr Naoko Iwasaki
Director of APEC Silver Innovation project (Japan)
Professor, Waseda University
Member, Policy and Evaluation Council of Japanese Government

SPEAKER: Prof. Dr. Theng Yin Leng
Nanyang Technological University (Singapore)
"COVID-19 CHALLENGE: Technology-Enabled Contactless Health Coaching for Older Adults"

SPEAKER: Prof. Dr. Yang Fengchun
Dean, Institute of e-Government
Peking University (China)
"Contactless Economy―and its Potential Role in Solving the Ageing Society Problems"

SPEAKER: Prof. Dr. Suhono Supangkat
Bandung Institute of Technology
Director, Smart city and Community Innovation Center
President, Smart Indonesia Initiatives (Indonesia)
"Digital Twin For Smart City Development"

SPEAKER: Prof. Dr. Jirapon Sunkpho
Vice Rector/CIO
Thammasat University (Thailand)
"Bridging Digital Divide for Senior Citizen in Thailand"

SPEAKER: Prof. Dr. Alexander Ryjov
RANEPA University (Russia)
"How Post-COVID-19 Data and Knowledge can affect Smart Silver Innovation"
TOPICS
What is the most important activity for digital transformation (DX) in the post-COVID-19
Pandemic?
What is the most challenging function of smart silver innovation for SDGs?
How to reduce digital divide among the older persons and promote digital/social Inclusion?
Why will "Smart Silver Innovation" be one of top priorities among global issues?
How Digital Government and Smart City can solve the ageing issues ?
BACKGROUND
This Forum is to find appropriate digital solutions to solve the issues on ageing society by ICT. Especially this Forum will focus on the "Smart Silver Innovation" including ICT applications, emerging technologies, healthcare and capacity building sectors. The Forum is also to examine and improve the level of awareness on ageing society for all generations. Through APECTEL project on "ICT applications for people with special needs" from 2012 to 2019, we have already obtained the fruitful results, knowledge and several recommendations. Therefore, by utilizing the results, we would like to continue to implement this scheme from theory to practice with open innovation.
OBJECTIVES
The goal is to establish the society which implements with "Smart Silver Innovation". We will work together among APEC Economies, on implementation in the relevant fields and transfer of solutions models to other economies which will be suffered from the ageing issues in near future. Moreover, the most important thing is that we share knowledge and experiences on emerging technologies which can be utilized to the ageing issues among APEC Economies. Based on the results of previous activities, this Forum will be expanded to all generations related to the ageing society and also contribute to the digital society. Population ageing has profound implications for many facets of human life. An ageing population will affect everything from economies, labor markets to health and social care. Therefore, this Part 2 session will be more meaningful to suggest the solutions for the convergence between ageing and digital societies after COVID-19.
Watch PART 2 now